Our medical personnel and caregivers take into consideration the biological, psychological and social factors relevant to the care of people with illness and diseases.
We are a fully integrated healthcare institution that caters to the medical needs of the entire family. Our paramedical and administrative staff are committed to the fear of God in all our operations.
Obstetrics and Gynaecology

Infertility Care

Neonatal Intensive Care

Adult Intensive Care

Surgical Services

Laboratory Services

Ultrasonography

Pre-Employment Test

Health and Wellness Package

Family Planning

Nutrition Care

Family Medicine

Ophthalmology & Eye Care

Obstetrics and Gynaecology
We have seasoned specialist consultants in this field and with remarkable success rating in all our services.
From the time that pregnancy is considered all through to delivery, we offer professional medical care for the mother and the baby.

Our experts at Mother and Child Hospital combine care with years of handling infertility, helping couples to weigh the options and guiding in the choice of the best course of treatment.
We are committed to providing our clients with a caring and supportive environment, offering the latest techniques and services.

Our team of experts handle all cases of neonatal care and we are pleased to have managed successfully a 24 weeks preterm baby, delivered in our hospital. We operate a standard neonatal intensive care unit.
Our team includes gynaecologists, endocrinologists, urologists, specialist fertility nurses and clinical laboratory scientists.

Our adult intensive care unit (ICU) cares for adult patients who are critically ill, require ventilation support or require constant observation and care. We aim to provide high standards of care to our patients, such as meeting international best practices.

We have experienced surgeons that handle surgical procedures at our premises employing modern technologies and equipment. Our operating suite is equipped for surgical operation across the surgical specialties.
We are equipped with a fully functional laboratory to cater for tests to aid diagnosis and treatment of our patient. Trained laboratory scientists are on ground to respond to requests round the clock.

We offer this service not only in the management of women seeking to be pregnant but for the pregnant, children and to evaluate the abdomen, the thyroid, breasts, prostate, surface masses and specialized ultrasonography such as 3D/4D scan, Doppler and ultrasound of veins and arteries.

These are a series of tests carried out on new employees in order to confirm that they are fit to function at their post. Their services have been patronized by corporate bodies and even smaller establishments.

Health and Wellness Package
Regular health-check helps identify any signs of health challenges. Finding problems early means that effective treatment can be sought early.
Take advantage of our basic, standard, standard plus and supreme plans today.

Pregnancy, especially when planned is a rewarding experience.
When a woman however, gets pregnant when unplanned, a cascade of events and actions begins to happen which may lead to deleterious effects for her as a woman and or the fetus she is carrying.
The ability to decide if and when to get pregnant and how many children a woman will have is a very strong tenet of reproductive health.
At Mother and Child Hospital , we create a platform upon which women are able to make informed reproductive health choices as regards Family planning and contraception.

Our dietitians are readily available to help in the management of all nutritional related diseases especially at the point of diagnosis. We believe in holistic management of disease conditions which helps to facilitate easy recovery or prevent complications of disease conditions.
Health conditions requiring nutritional managements are:
Overweight/Obesity
Polycystic Ovarian Syndrome
Diabetes mellitus
Hypertension and Cardiovascular diseases
Gastrointestinal diseases
Acute Hepatitis
Renal Diseases
Pulmonary Diseases
Rheumatic Diseases
HIV/AIDS
Cancer

Family Medicine is a medical specialty devoted to comprehensive health care for people of all ages, delivered by the specialist called a Family Physician. It is a division of primary care that provides continuing and comprehensive health care for the individual and family across all ages, genders and diseases. It is based on knowledge of the patient in the context of the family and the community, emphasizing disease prevention, health promotion, treatment of illness and long term management of chronic diseases. Family physicians deliver a range of acute, chronic and preventive medical care services. In addition to diagnosing and treating illness, they also provide preventive care, including routine check-ups, health-risk assessments, immunization and screening tests, and personalized counselling on maintaining a healthy lifestyle. Family physicians also manage chronic illness, often coordinating care provided by other subspecialists.
Family medicine and family physicians play a very important role in the healthcare system of a country.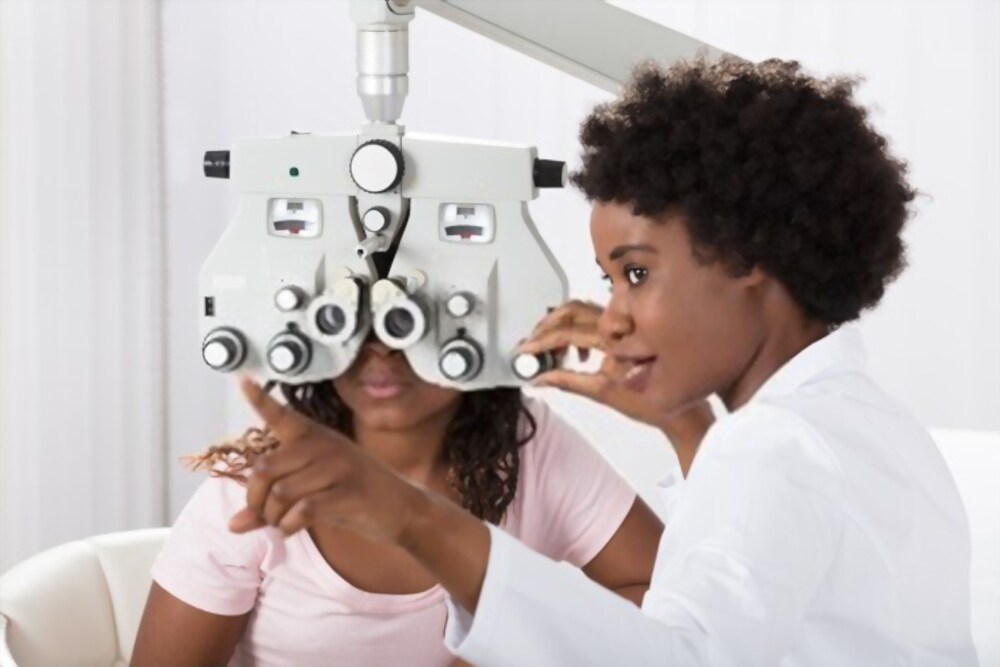 Ophthalmology is a specialty in medicine that provides medical care for eye conditions and preservation of sight which can be achieved with the use of medications, corrective glasses or surgery. The head of the team is the Ophthalmologist (Eye Surgeon) working together with the Optometrist, Opticians and Ophthalmic Nurses to deliver adequate health care to patients.
There is a wide range of patients, the majority of which are the elderly with poor vision caused by cataracts or glaucoma. The middle aged and young are managed for similar ailments especially those with a positive family history and risk factors for these common blinding conditions. Refractory errors are however more common amongst the younger age groups.
Ophthalmologists do not work in isolation from other specialties as various medical conditions like chronic headaches, migraine, thyroid disease, Hypertension and Diabetes also affect the eyes and may require urgent review by the ophthalmologist for expert care and for the comfort of the patients.
The eye is the only organ through which the body and mind are illuminated thereby giving every individual an outlook of the surrounding environment and world at large. Therefore, proper care and attention should be given to retain sight at all costs. Health is wealth!
Mondays: 
Obstetrician & Gynaecologist | 9am – 3pm
Surgeon | 9am – 3pm
Ultrasound Clinic | 9am – 3pm
Paediatrician | 2pm – 6pm 
Tuesday: 
Physician | 9am – 3pm
Obstetrician & Gynaecologist | 9am – 3pm
Wednesday: 
Surgeon | 9am – 3pm
Ultrasound Clinic | 9am – 3pm
Physician | 9am – 3pm
Obstetrician & Gynaecologist | 3pm – 7pm
Thursday: 
Paediatrician | 9am – 3pm
Obstetrician & Gynaecologist | 9am-3pm
Friday:
Surgeon | 9am – 3pm
Ultrasound Clinic | 9am – 3pm
Physician | 9am – 3pm
Obstetrician & Gynaecologist | 9am – 3pm 
Monday:
Obstetrician & Gynaecologist | 9am – 3pm
Physician | 3pm – 7pm
Tuesday:
Paediatrician | 9am – 3pm
Surgeon | 9am – 3pm
Ultrasound Clinic | 9am – 3pm
Obstetrician & Gynaecologist | 9am – 3pm
Wednesday:
Obstetrician & Gynaecologist | 9am – 3pm
Orthopaedic Surgeon | 3pm – 7pm
Paediatrician | 2pm – 6pm
Thursday:
Obstetrician & Gynaecologist | 9am – 3pm
Physician | 9am – 3pm
Surgeon | 2pm – 6pm
Ultrasound Clinic | 2pm – 6pm
Friday:
Paediatrician | 9am – 3pm
Obstretrican & Gyneacologist | 3pm -7pm
Saturday:
Urologist | 12pm – 2pm
Endocrinologist | 3pm -7pm
* IVF Clinic: Monday, Tuesday, Thursday, Friday (9am -2pm).
* Eye Clinic: Monday to Friday (9am – 5pm)
* Consultant Endocrinologist, Cardiologist and Heamatologist are available on appointment