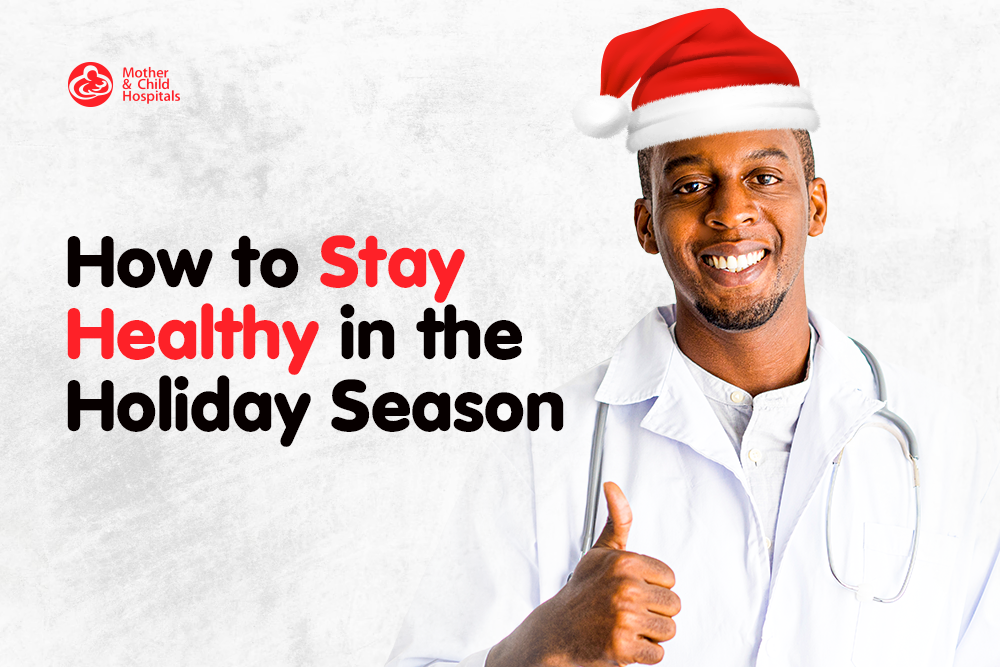 How To Stay Healthy in the Holiday Season
The Christmas and the end of the Year celebrations present a greater need to stay safe and healthy so that the festivities are not short-lived. So as you make merry with your friends and family this holiday, we have listed some ways you can ensure that both you and them are in top form.
Ways you can maximize the holiday merriment
1. Don't overeat: Manage your portions, don't stop only when you feel full.
2. Minimize alcohol intake: Water is always a good idea, whereas alcohol is not.
3. Don't take medication and drive: Driving or physical activity requires focus, and drugs impair your alertness.
4. Substitute fizzy drinks for natural fruit drinks: Drink your fruits or eat them as they are.
5. Be cautious of your environment: Security is critical. Always pay attention to where you are and who is around you.
If you're concerned about anyone's health, don't assume all is well; go to the hospital promptly. We are open 24/7. Visit any of our two locations at 2 Omole Layout, Ogunnusi Road, Ojodu or 39 Adeniyi Jones Avenue, Ikeja, Lagos State. Call us at 07036202190 (Omole) or 07068372987 (Ikeja) for inquiries.
Connect with us on social media for more tips and relevant information. Find us on Instagram, Facebook and LinkedIn.